THE MOST SPECIAL MEMORIES
Save their best photos and their funniest phrases! Remembering everything was never this easy.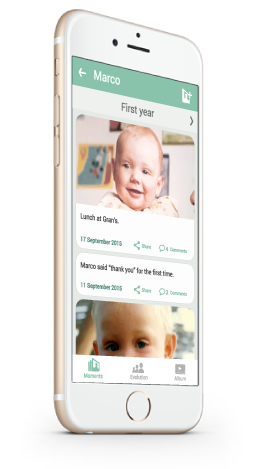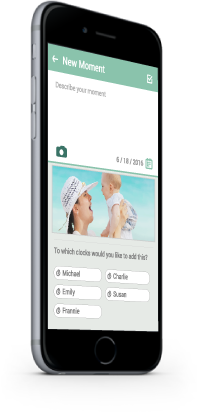 THEIR SMILES ARE ALWAYS GROWING
Kuicco reminds you every month to take a picture of your child's face. This way you will never forget a smile.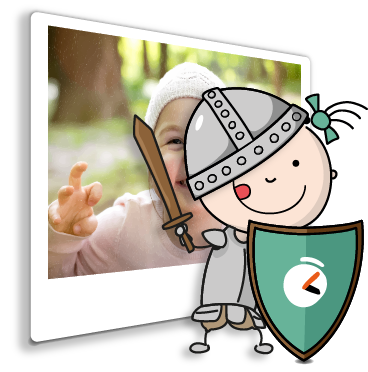 THEIR BEST ARTWORK
The refrigerator door has a limit. Save a picture of their best drawings in their albums. Some day they can see how much they improved.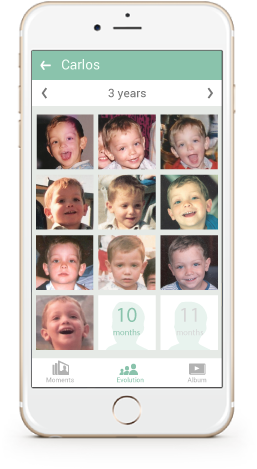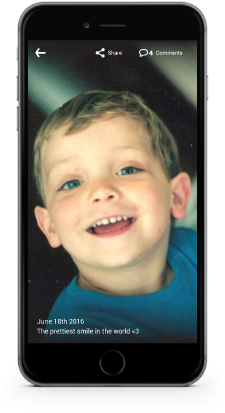 Print your memories!
Now from the Kuicco app you can print your photos on all kinds of products such as albums, cups, boxes, cushions and much more.

An unbeatable price
Create your albums and try them for 30 days. Once you are fascinated, you can add years to your Kuicco account.
Free
Free
50 MB of space
Pics, videos and anecdotes
Unlimited albums
Unlimited invites
Auto organisation
Premium
19,99

€/year

tax included

Unlimited space
Pics, videos and anecdotes
Unlimited albums
Unlimited invites
Auto organisation
¡More than 1.000 families are using Kuicco!
Michael Connors

"Kuicco is a fantastic, useful idea. It lets me store quite easily my kids experiences, and share them with those relatives who live abroad instantly."
Jonathan Baker

"The perfect app to keep your memories organised. The family loves it everytime I upload a new photo of the kids."
Peter Fowley

"I´m saving hours and hours of organising pictures! Thanks, Kuicco!"
Share their life in a private, safe manner
Invite your family and friends to share the joy of seeing them grow, all in a private and safe manner.
No matter the distance
Share you kids´best moments with your loved ones wherever they are.
Total control
Control and manage the permissions of your guests every time.
Private and safe
You pictures will always be only yours, and you choose with whom you want to share them.
Always safe
With Kuicco's secure cloud storage and syncing, you never have to worry about losing cherished memories again. If you lose your phone or your hard drive crashes, all your cherished memories will remain safe and sound in the Kuicco cloud.