Today we start the day with great news: now you can upload many moments at once on the Kuicco website! What does this mean? That you can save directly in Kuicco all the photos and videos you have on your computer.
Advantages
1.You will have all your memories organized quickly so that your children can enjoy them now and the future.
2. You will not waste more time organizing photos.
3. Print the photos are simpler than ever We are working so that we can print your files directly from Kuicco soon.




How does it work
To start uploading some photos at once you just have to follow the following steps:

1. Go to kuicco.com and access using your username and password.

2. Click on "New Moment"

3. Click on the button "Multiple Upload"


You can upload up to 50 moments (photos and videos) at the same time. Kuicco automatically recognizes the dates and organize them in the albums you choose. Yo don't have to do anything. Super easy!
We hope you enjoy a lot with this new functionality. We work every day to make organizing our memories as fast and easy as possible. Enjoy the time with your kids and don't waste it organizing photos.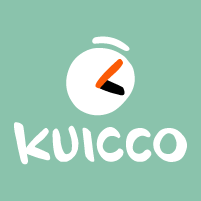 Kuicco, guarda fácilmente los mejores momentos de la vida de tus hijos y compártelos con tus seres queridos de forma privada y segura. Y ahora también, con Kuicco School, ¡Kuicco en el cole!