Keeping the privacy of our children has become a complicated task today. The great social networks have convinced us that they are the best tool to share our photos and videos but, are they the most private and safe way?
The birth of a child is a unique moment in life. We feel many things at the same time, but if I had to stay with two, they would be love and the need for protection.
It is normal that, in such a wonderful moment, we can not avoid capturing every moment of happiness with our camera. From that day, the photographs and videos of his face, his feet, his hands, his first laugh, and many other endearing moments, begin to accumulate on our mobiles.
The Importance of Privacy
And as a birth is a special moment for the whole family, we share every photo and every video with our loved ones. But, floating in that cloud of wonderful emotions (and also a lot of tiredness), we usually do not think that the fastest way to share is not always the safest, and we forget to protect your privacy.
During the first few days of life we ​​feel unable to separate from our baby. It is part of us, and always will be. But the first few days, it is a feeling of protection is stronger than ever, and we do not separate from it day or night. Who has not spent one night with the ear put in the crib checking if it breathes well?
Little by little, especially when the fatigue is making an impression, we learn to trust other people. Your parents, your in-laws, a brother or sister, etc. And so, leaving you in good company, in the privacy and intimacy that gives you the family, slowly we feel free to move away a little. At first we go to the kitchen a little while, always with the ear put, we feel that we can give us a shower of more than 15 seconds, and even, to sleep a little with the tranquility that our little one is in good hands.
Privacy is also security
In the real world, separating ourselves from our children and leaving them with strangers is unthinkable, but in the virtual world, that barrier is not so clear. Continuously, and increasingly, we see pictures of babies and children in social networks, which are the equivalent of a very popular supermarket. Yes, somewhere in that supermarket are our family and our friends, but there are also many people we do not know. Uploading a photo of our children to social networks is like getting away from them in that supermarket. Something that in real life is unthinkable, why is it so prevalent in the virtual?
Uploading photos of our children to social networks carries numerous risks that many agencies and institutions have been warning us for a long time. That is why we created Kuicco. So that the families had a place in which to share the photos of our children with those people we trust the most, those we love the most, and only with them.
Protect your privacy
Let's stop sharing the most special and private moments of our lives with companies and people we do not know. At Kuicco we do not share your information with anyone, and you will never see advertising. Our sole objective is for families to have a safe place to keep organized our most special photos and we can share them with whom we want to protect the privacy of our children.
If you feel like trying Kuicco, we encourage you to download the app right now and try it out. Do not worry, we give you two months to do it for free and without any commitment. You can do it with your mobile from Google Play or the App Store, or by using the desktop version at www.kuicco.com.
We hope you enjoy it as much as we do for the future of the best moments in your child's life.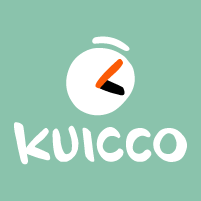 Kuicco, guarda fácilmente los mejores momentos de la vida de tus hijos y compártelos con tus seres queridos de forma privada y segura. Y ahora también, con Kuicco School, ¡Kuicco en el cole!