Today we present a short video with which you will learn everything you need to create the albums of the life of your children in the most simple and fun way.

To make an photobook, mission: impossible?



The thing is simple. Making a photobook has been always a simple and fun thing to do. You went with your photo roll to the store they print them, and from there on it was all about enjoying the memories of that special trip, Christmas with the family or the birth of a child.
With the arrival of smartphones with super cameras and elephant memories, everything has changed. Instead of 24 photos, we make 24,000 and of course, then we have to order them. That's why in Kuicco we thought that the best way to do this was to create an empty album and always carry it with you in order to keep in it all the special moments we live with our children when we capture them with our camera.
Find the albums already made



The advantage of saving the photos and videos directly in the photobook is that, when you want to relive them, you always have them close and well organized.
No need to start looking in your computer among thousands of disorganized photos, or waste time organizing them, as your photos are sorted automatically. Your photobooks are already made without wasting your valuable time.

And soon… print your photobooks!



And, to make our life even easier, very soon we'll be able to print our photobooks directly from Kuicco. It will be as easy as loggining into the app or the web, selecting the photos you want to print, and that's it.

Enjoy!



The only thing left is to enjoy every minute we spend with our children and continue to make them thousands of unforgettable photos and videos.
If you want to try the app, you can download it here.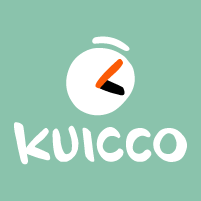 Kuicco, guarda fácilmente los mejores momentos de la vida de tus hijos y compártelos con tus seres queridos de forma privada y segura. Y ahora también, con Kuicco School, ¡Kuicco en el cole!